The Welsh town of Abergavenny will once again become a centre for culinary celebration on the 15th and 16th of September 2018. The UK's most progressive chefs, food producers, farmers, cooks and campaigners will be heading to Abergavenny this September to help us celebrate 20 years of the food festival.
Wristbands are now on sale with additional ticketed events to be released in June along with the full festival line up. Day and weekend wristbands will give you access to all of Producer Markets and Saturday Street Food and Night Market, where you'll be absolutely spoiled for choice! This year, all the chef demos will be taking place on the Market Hall stage meaning all you'll need is a wristband to catch home cooking inspiration from some of the UK's best chefs! The Castle will also be packed full of interesting talks and entertainment for all the family. 
Speakers this year include:
Jack Stein: middle son of Rick Stein, is the Chef Director of the Rick Stein Group. He has cooked in leading restaurants all over the world, including La Regolade in Paris and the legendary Tetsuya's in Sydney before joining The Seafood Restaurant as sous chef. Now working from the development kitchen Jack creates and perfects new recipes introducing his passion for the world's great cuisines into the menus of the restaurants using the best of British produce to create a singular culinary identity.  In 2017 Jack's new television show Born to Cook aired on UKTV Good Food, as well as SBS in Australia.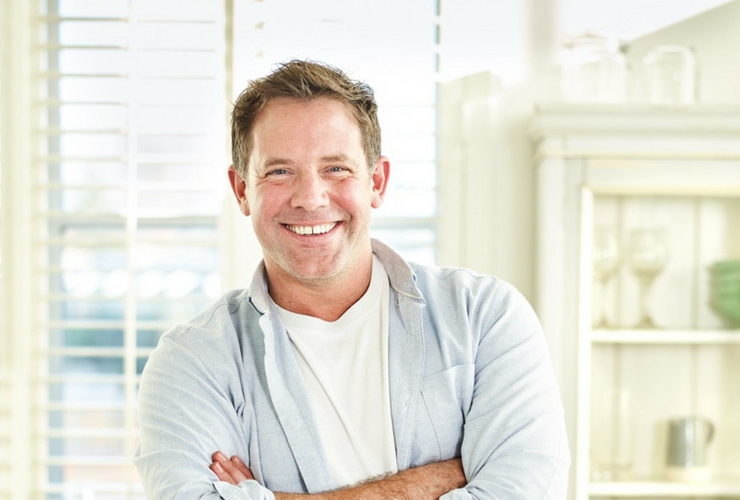 Matt Tebbutt : the new lead presenter of the BBC1 food and chat show, Saturday Kitchen and its favourite moments sibling, Best Bites on BBC2. Matt also co-presents 'Food Unwrapped' on Channel 4. Series fourteen of this award-winning food show is now in production. Matt, Jimmy Doherty and Kate Quilton present the food and science series that lifts the lid on what's really in the food we eat.
José Pizarro: is a regular on the food festival scene, and was most recently found at the stoves at some of UK's favourite events, including The Big Feastival, Taste of London, Meatopia, Aldeburgh & Padstow. His stage demonstrations are full of gorgeous anecdotes of growing up in Spain, how his Mum wouldn't let him near the kitchen and his experiences of being a Spanish chef in London.
And many more including Honey & Co, Anna Jones, Hang Fire BBQ and Naomi Devlin.
Tutored Tastings
Visitors will have an abundance of opportunities to get their tastebuds tingling, with our programme of tutored tastings taking place in the Corn Exchange above the iconic Market Hall. Each tutored tasting will be presented by farmers and chefs, and aim to get people thinking about how different methods of food production affect taste and flavor. Topics being explored will include: mutton tasting with chef Cyrus Todiwala, a 'Got your Goat' tasting with James Whetlor of the award-winning Cabrito Goat Meat, 'Beef Over Time' with farmer Tom Jones and seasonal fish with BBC Food & Farming Award winners The Seafood Shack. Full line up to be announced in June. More here.
Drinks' Theatre
Head to our Drinks' Theatre for sessions with top drinks experts in the festival Drinks' Theatre from cocktails with drinks writers and spirit supremo's Joel Harrison and Neil Ridley, drinks connoisseur Kate Hawkings on her new book 'Aperitif: A spirited guide to the drinks, history and culture of the aperitif' and cider tasting from new Herefordshire cider and orchard owners Little Pomona. Full line up to be announced in June.
Chef Demos
Here at Abergavenny we really care about getting people cooking. With this in mind, all of our demos are dedicated to nurturing your relationship with all things culinary. Our Market Hall stage will be hosting all chef demos at this year's festival, meaning that you'll only need a wristband to catch home cooking inspiration from chefs such as Zoe Adjonyoh of Zoe's Ghana Kitchen, Nargisse Benkabbou with recipes from her forthcoming book Casablanca, Stephen Harris and recipes from his award-winning book The Sportsman, Jack Stein showcasing his years of culinary globetrotting and passion for British produce and voice of modern vegetarian cooking and author of A Modern Way to Eat Anna Jones. Representing Wales on the demo stage will be the likes of Michelin-starred chefs Gareth Ward from Ynyshir, James Sommerin from his eponymous restaurant in Penarth, blogger and supper club chef Imran Nathoo and the Abergavenny Baker, Rachael Watson, winner of the best cookery school in the Food Awards Wales 2018.
Buy your tickets here and keep checking our blog for updates on the lineup!