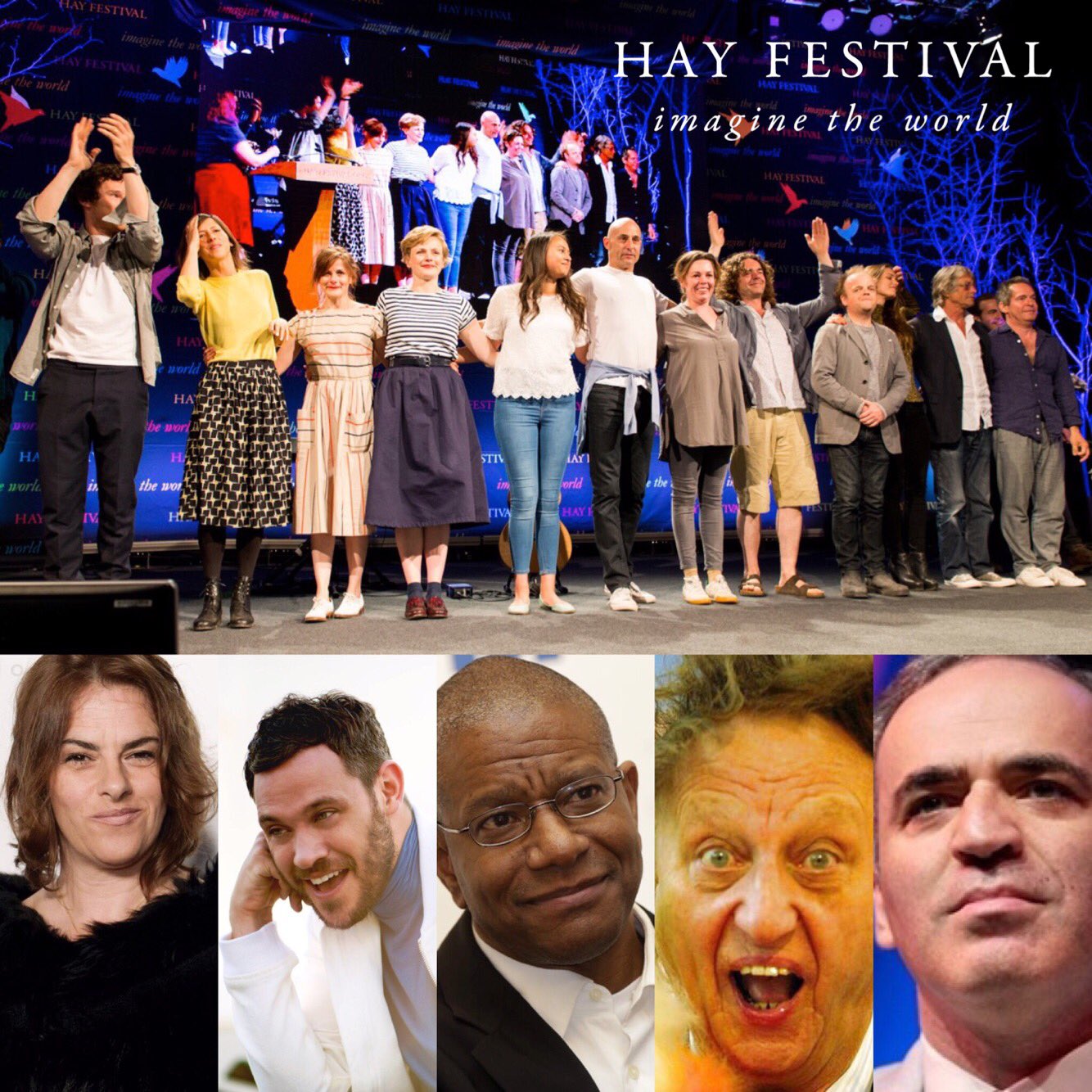 Don't forget there are 700 events over 10 days running from breakfast until midnight feasts across seven venues at the Hay Festival! If you are coming to this year's festival, then heading into town is a must.  Hay on Wye is full of interesting places to visit and is a short walk (or shuttle bus ride) away from the festival site.
Have a read of our top ten things to do during Hay Festival for ideas.
1. Head to one of the many second hand bookshops 
Explore one of the many independent bookshops. Hay has a lot – it's not known as the town of books for nothing. There is something for everyone.
2. Wander around Hay Castle
You can't miss the Castle as it is located in the center of the market town.   Inside the grounds there are lots of shops for you to peruse.

3. Hire a bike
Hire a bike from Drover Cycles they have bikes for roadies, mountain bikers and leisure riders. And if you want to take the string out of the hills, they have electric bikes too. Contact them here.
4. Buy an Ice-Cream
Pop into Shepherds to buy a delicious homemade ice-cream, then sit down and eat it. They also serve a great coffee and cake! Perfect way to watch the world go by.
5. Explore all the wonderful independent shops
Shop! Hay has a great range of shops where you can buy anything from clothes to decorative nick-nacks.
6. Hire a canoe
Hire a canoe and spend some time discovering the beautiful River Wye. Contact canoe hire companies here. 
7. Find yourself a pub and sample a local ale
Get yourself into a local pub, there are plenty to try in Hay.  Have a look here
8. Go on a walk to the beach
Despite being landlocked, Hay on Wye has its very own beach. Yes, really. The Warren is a pebble beach about a 20 minute walk from town, find out more here
9. Go on a Hay Tour
Discover the history of a Hay by going on a Hay Tour. All the guides are local volunteers
who enjoy bringing the stories of Hay to life, many of which can be uncovered just by walking along the main streets of the town. During the Hay Festival they will be running a selection of tours including the Hay Railway Tour, Hay Heritage Trail, theSwan Loop,Armstrong Murder Trail and the Eliza Trail. For more information and to book click here