9 Days of Guided Walks and Events in and around Crickhowell and the Black Mountains
The Crickhowell Walking Festival takes place around the beginning of March each year and lasts nine days. It consists of a number of guided walks of various grades, all led by local experienced guides. View the walks here. The 2017 festival takes place 25th February til the 5th March.
Here our are top pick of Events: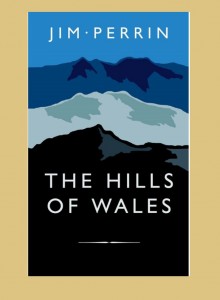 Date: Monday 27th February
Venue: Old Rectory Hotel, Llangattock
Times: 7.00pm to 9.00pm
Speaker: Jim Perrin
Price: £7.50
The story of six decades of wanderings through Welsh hill country. Award winning mountaineering, travel and outdoor writer Jim Perrin, talks about his  captivating new book,The Hills of Wales, which takes a personal view of Wales's unique and distinctive hill country from north to south. He tells his stories with amusing anecdotes and be prepared to be challenged on your views of nature, walking and even politics! Copies of his books will be on sale after the talk. The Hills of Wales has been shortlisted for the Stanford Dolman Travel Book of the Year.
Date: Sunday 26th February
Venue: The Bear Hotel
Time: 7pm to 8.30pm
Price: £6.50
Sponsored by: Brecon Beacons National Park Authority
#findyourepic
Alan Bowring, Geopark Officer with the National Park Authority, Alan Bowring will talk about the 350 million year geological story behind the hills and valleys of the southeast of the national park, into which we've been busily delving for the last 350 years in pursuit of mineral riches. He'll consider how the many tramways, quarries and limekilns which abound in this area fit into the story. He'll look at the geological underpinning which led to the development of extractive industry for ironstone and for limestone, and a little later for coal and for silica rock, taking a park-wide view but then focussing in on the local area :- the Llangattock Escarpment, Clydach Gorge, Gilwern Hill and Blorenge.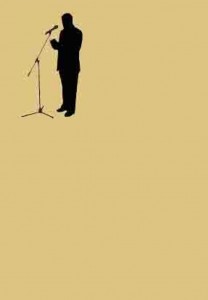 Date: Tuesday 28th February
Speaker: Chris Barber MBE
Venue: The Bear Hotel
Times: 7pm to 8.30pm
Price: £6.50
#findyourepicThis richly illustrated talk by the well known author Chris Barber MBE FRGS will take you on a journey through a land haunted by its own past, in search of remote and magical places
.Chris is the author of no less than 32 books several of which relate to this National Park. He will reveal a treasure trove of extraordinary tales and mysterious places such as enigmatic standing stones, holy wells and legends associated with Celtic Saints, King Arthur and the Devil. Enhanced by beautiful photography it will be a fascinating lecture.
Date: Wednesday 1st March
Title: Crickhowell Choral Society presents:- A WELCOME IN THE HILLSIDE!
Venue: Clarence Hall, Crickhowell
Time: 7.00pm to 9.00pm
Price: £8.00 (students/under 18s free)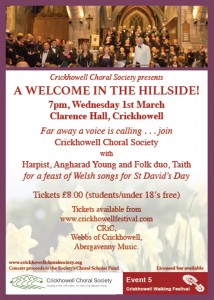 Sponsored by: Crickhowell Choral Society
Far away a voice is calling . . . Join Crickhowell Choral Society and harpist Angharad Young for a warm Welcome in the Hillside and a feast of Welsh songs old and new. Adding to the festivities is folk duo Taith, performing traditional music featuring the Welsh crwth.
Crickhowell Choral Society has been making music across South Wales since 1981. Well known for the quality of its performances, it attracts internationally renowned soloists to its annual Crickhowell Music Festival, held each May and an established feature on the Crickhowell calendar. Learn more at http://www.crickhowellchoralsociety.org.
Concert proceeds to the Society's Choral Scholar Fund. Interval licensed bar available.
Date: Saturday 4th MarchTitle: Going Nowhere: Journeys off the Edge
Speaker: Andy Kirkpatrick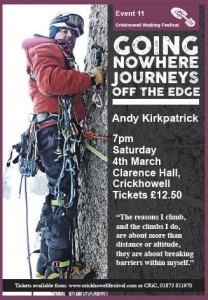 Venue: Clarence Hall
Time: 7pm to 9pm
Price: £12.50
#findyourepic
Metro magazine claims that Andy Kirkpatrick "makes Ray Mears look like Paris Hilton". More prosaically, Andy says: "I haven't climbed Everest, skied to the poles, n
or sailed single handed around the world. The goals I set out to accomplish aren't easily measured or quantified by world records or 'firsts'. The reasons I climb, and the climbs I do, are about more than distance or altitude, they are about breaking barriers within myself".
It is perhaps Andy's journey from remedial student to successful climber, writer and speaker that interests his audience most. Brought up on a council estate in one of Britain's flattest cities, Hull-born Andy suffered from severe dyslexia which went undiagnosed until he was 19. One of his greatest strengths is his ability to talk about his life and his climbs in a way that is totally accessible to the non-climber and allows the audience to experience the risk and tension of big wall climbing.