The wonky green shop on Ship Street is one of the Fringe festival's most unique venues. With free live music at 3pm and 7pm, you can look forward to a weekend of sultry Jazz and moody Blues in ambient surroundings that invite lingering. Sip local chilled ale, tuck into a delicious platter of food and browse beautiful Books & Art. A warm welcome awaits…
Friday August 12th – 7pm
Decibelles
Fringe newcomers Decibelles are a passionate and innovative a cappella ladies singing group based in the Hay-on-Wye area, formed and led by Hay Choir MD Fiona Evans. We are thrilled to host their first foray into the Fringe with Blues, Boogie Woogie and Jazz -guaranteed to gladden the heart, raise a smile and get your Fringe weekend off to a smoking start.
Saturday August 13th – 3pm
Bella Blue & Gareth
Sit back, unwind, browse the books, enjoy a drink and bite to eat while you savour the beautiful pared down Blues, Jazz, Ska and Soul of Bella & Gareth. Bella has one of the best new soul voices around and you've never seen anyone play Blues guitar like
Gareth. Here they are, just for you, in beautiful Brecon. Catch them while you can…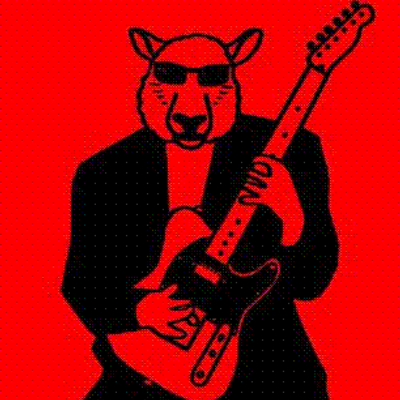 7pm
John Stark & The Mainstreamers
These Jazz favourites pay their first visit to The Hours with an inimitable, lively and exhilarating repertoire that melds all the very best of the Jazz and Swing worlds. Yes, a feast of Jazz, Swing, Jump & Jive with maybe just a smidgen of Rock & Roll to truly make your Fringe Saturday night sss…simmer.
Sunday August 14th – 3pm
Clare Hingott & The Graham Watkins Jazz Trio
One of Wales' leading and most in-demand Jazz ensembles return to the wonky green shop after playing to a packed house here last Summer. Graham is one of Wales' most accomplished Jazz musicians and arrangers and vocalist extraordinaire Clare is the actress best-known for playing Nurse Cheryl in 'Stella' alongside Ruth Jones. They perform classics from Basie, Ellington and Nat King Cole to name a few – all uniquely arranged by Graham with his signature flair. This promises to be an afternoon of smouldering, stirring, Jazz, Swing & Bossa Nova that is not to be missed.
7pm-Paul Keddle's Calling Card
It's gonna rain brother, and it's gonna rain hard, when the blues
comes calling with it's calling card'. Oh yes, it's the one and only
Paul Keddle and his cool as cats band of musical men with an
evening of sultry, smooth Rhythm & Blues to give you a Fringe
weekend closer to remember…Mmmhmmm.
Check out our guide on the Brecon Fringe as well as the Brecon Jazz Weekend here